Are you currently designing an app or are thinking about designing one in the future? Maybe you're in the process of mocking up a design for a client? Good news for us is that there are some great people out there, especially those who actively share, engage and provide great resources to their community, hats off to them. The art community is no different. I might go as far to say the art community probably are the most sharing group of people. Just to prove it we've done some digging and we've collected 10 super useful and free iPhone and IOS user interface elements, which are all downloadable as either PSD or AI files. They shared with us and we're sharing it with you. Hopefully you'll go on to share this with people you know, as we like sharing. As always all resources are credited back to the original designer so you can give the kudos! So let's kick of the 10 iPhone and IOS UI/UX resources post with the super useful IOS 7 status bar free PSD download.
When you come to designing an app, chances are you're going to need to include the standard Apple IOS GUI. That of course starts with the status bar. This free status bar download pack is a real lifesaver allowing you to concentrate on designing the important parts of the app without compromising the design when showing your client or manager the app proofs!
Designed by: drewacreative
Download the free Apple IOS 7 Status Bar PSD pack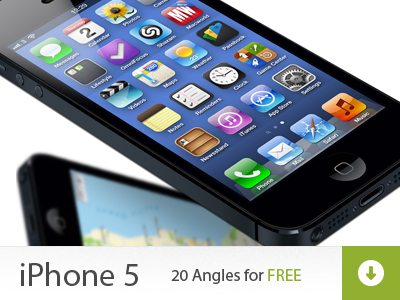 Strictly not a user interface element but we felt that this resource was too good not to include. A free royalty pack of 20 different iPhone 5 mockup images suitable for commercial use. This pack is perfect for showing off your new app once it's completed. This pack contains 18 PSDs with smart objects for both the black and white iPhone 5. So if your looking for a way to present your app professionally and beautifully, download this iPhone pack!
Designed by: npaulflavius
Download 20 iPhone 5 phone angles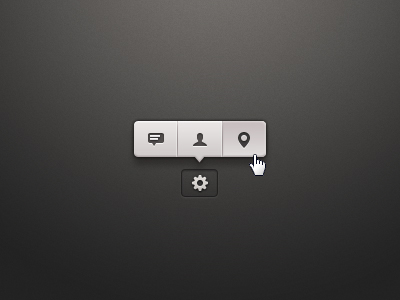 The popular tooltip UI element is essential for phones with limit screen space. Using tooltips is a great way to maintain a clean, clutter free interface whilst providing the same level of functionality. This free IOS tooltip download will help you design your app so you can achieve the same results in your own app.
Designed by: Pixeden
Download Free IOS tooltip App UI PSD
The most common two option user interface element is the switch. If you have on/off or yes/no options within your app, this PSD download is perfect for you. Commonly present in many app's setting screens, it's one of the best ways to allow your users to control the app their way. A free, clean, customisable PSD download for adding IOS switches to your app with ease.
Designed by: jayman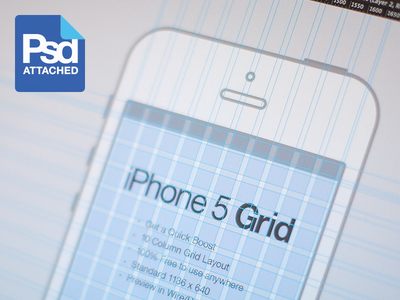 Using grids within web design has been a common user interface design practice for years. It can be easy to forget the same principles can be used within phone app design. This free iPhone 5 grid PSD allows you to design within a grid but within the iPhone's screen real estate. Extremely helpful when starting off on app design whilst ensuring you keep within Apple's human interface guidelines.
Designed by: lobanovskiy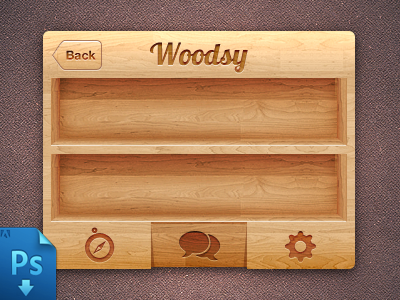 The wooden bookcase is back and is exactly what your smart little app needs when showcasing various items within a user interface. Originally showcased by Apple, get your app looking like your bookcase at home with this free wooden bookcase UI PSD download.
Designed by: virgilpana
Download iPhone Wood Bookcase UI PSD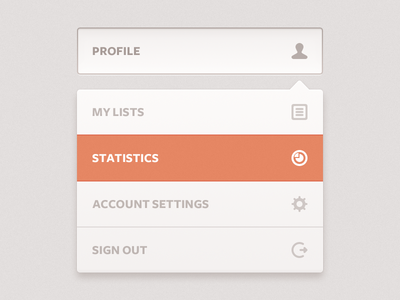 Similar to the tooltip UI download, this gives designers the freedom of dropdown menus. If your app contains a lot of navigational items, using a dropdown menu can keep everything together. Using this clean, user friendly element will give you greater control and screen space to give users an even better experience. It really is a win, win!
Designed by: noptar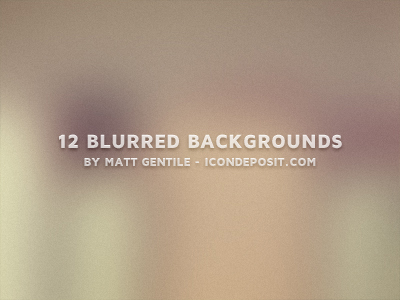 Loading screens can sometimes be too long or boring for the user, so download this background to excite your loading screen more than just the blank screen. These backgrounds can also be useful for coming soon screens within your app, for example, new features you might be bringing out at a later date or another apps within Apple's app store.
Designed by: Icondeposit
Download Blurred Backgrounds PSD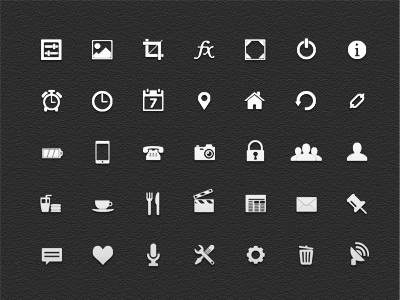 No download resource would be complete without an icon set. This free vector icon bumper pack is perfect for any app designer. It's free to download for a quick and easy Twitter mention and includes 50 clean and super useful IOS icons.
Designed by: hugonoorlander
Download 50 Free Vector IOS Icons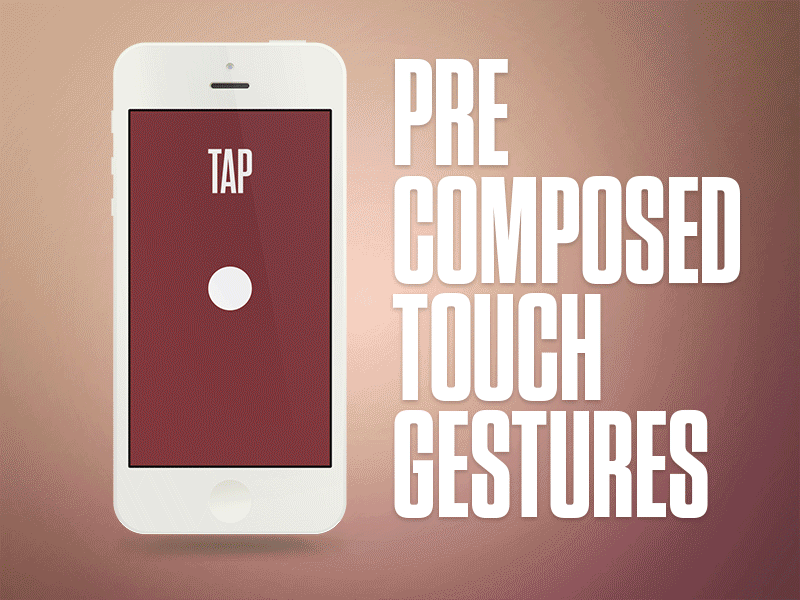 As a little extra we've included this neat little MP4 download. Sending a finished app design to a client or boss can be stressful if they don't understand how it works. To get around this you can explicitly show user actions for each stage of the app. User gestures help give non-technical people a completely transparent overview on how it works and how users interact with the app. Not only that, it's great to show users how to use the app. Many apps on first load present you with an opportunity to watch a demo of how it works. Make this demo clear and concise by using touch gestures. It's free for a simple mention on Twitter, which sounds fair to me as these gestures are great!
Designed by: areus
Hope you've all enjoyed this action packed resources post, hopefully you'll find a few of the downloads useful in your next project. If you did find it useful please spare a few minutes sharing the blog post to your friends and followers so they can reap the benefits too. Let me know which one's you've found useful or ones that you'll like us to cover more of, maybe the latest UI version of the Apple's IOS?