Adobe Photoshop can be so useful for artists and designers, and allow you to create stunning pieces of art and designs for your portfolio and website.
It can make you stand out from the crowd, and really improve your original paintings, photographs, designs, and make them the best they can possibly be.
However, it can be quite tricky at times, especially if you're new to the software, and don't know where to begin. On the other hand, if you're quite knowledgeable about Adobe Photoshop, and know your way around the software, its always good to learn from the masters and pick up tips and tricks which you didn't know existed.
Graphic Tide showcases '10 Free Adobe Photoshop Tutorials for Artists and Designers', and will cover the best that we've found on the internet, for all you beginners and experts out there.
We want to help you with your Adobe Photoshop skills, and have listed the tutorials which we think will really help you with your design projects and further your understanding of this complex software.
This post is going to cover beginner to expert Photoshop tutorials, so be sure to look through this whole blog post – and become an Adobe Photoshop master!
All of these Adobe Photoshop tutorials have been linked back to their original sources, so you can visit their websites to improve your Photoshop skills.
Let us know how you get on with these Adobe Photoshop tutorials, we'll love to hear your progression and how it's helped you!
Be sure to share this on your social media channels, as we'll love to help as many people as possible!
Beginner Adobe Photoshop Tutorials
Terry White is an excellent Youtube resource for all of your Adobe Photoshop tutorials needs, and has the best tutorials for beginners out there on the internet. Easy to gain confidence, follow, and work through, Terry White has made a series of Photoshop tutorials which you'll be able to develop a good understanding of the software at hand.
Tutorial by: Terry White
Watch the free Adobe Tutorial For Beginners
Type in Adobe Photoshop is one key area which every beginner needs to learn, as it's an essential part of the software, which can bring your design's to life. Following this comprehensive guide, Tutsplus shares valuable tips to help you understand everything about the type tool: from creating a text layer, resizing and transforming, and also going over tips for Kerning and Tracking. Check out this tutorial to gain confidence with your type in Photoshop.
Tutorial by: Tutsplus
Follow the free Adobe Photoshop guide to the type tool
You may be thinking – a 13-hour Photoshop course, for free? No way! But yes way, this is a free Adobe Photoshop course with Andy Anderson, which covers everything that you need to know to get started on Adobe Photoshop. The Adobe Photoshop tutorial looks at everything from Adobe Bridge, the crop tool, and of course working with Photoshop layers. It's all there, and simply waiting for you, for free!
Tutorial by: Tutsplus
A free Adobe Photoshop 13-hour tutorial by Adobe TV
Advanced Adobe Photoshop Tutorials
An essential Adobe Photoshop tutorial for placing text over images, this is a crucial tutorial for designers and bloggers also who want to stand out on social media, and create some much needed buzz around their content. Photographs and type can look so powerful together, which is why this tutorial is ideal to produce a simple but effective way to show off your type.
Tutorial by: Photoshopstar
Improve image contrast when placing text over image Adobe Photoshop Tutorial
For all illustrators and designers out there, it's always good to have an array of textures at your disposal. This tutorial shows you how to embed this within your artwork, illustrations or designs, and make them feel more hand rendered, natural and something which is much more pleasing on the eye. This Adobe Photoshop tutorial by Tutplus covers everything you need to know to create an authentic amazing grunge texture.
Tutorial by: Tutsplus
Improve image contrast when placing text over image Adobe Photoshop Tutorial
We love this tutorial at Graphic Tide, as we love the end result – it looks great! Following these easy to follow steps, Design Stacks teaches you how to turn your image into a colour mixture photo in Photoshop. You'll have to use your own photo to follow the tutorial – but it's definitely worth it in the end!
Tutorial by: Design Stacks
A free Adobe Photoshop Colour Mixture Photo Tutorial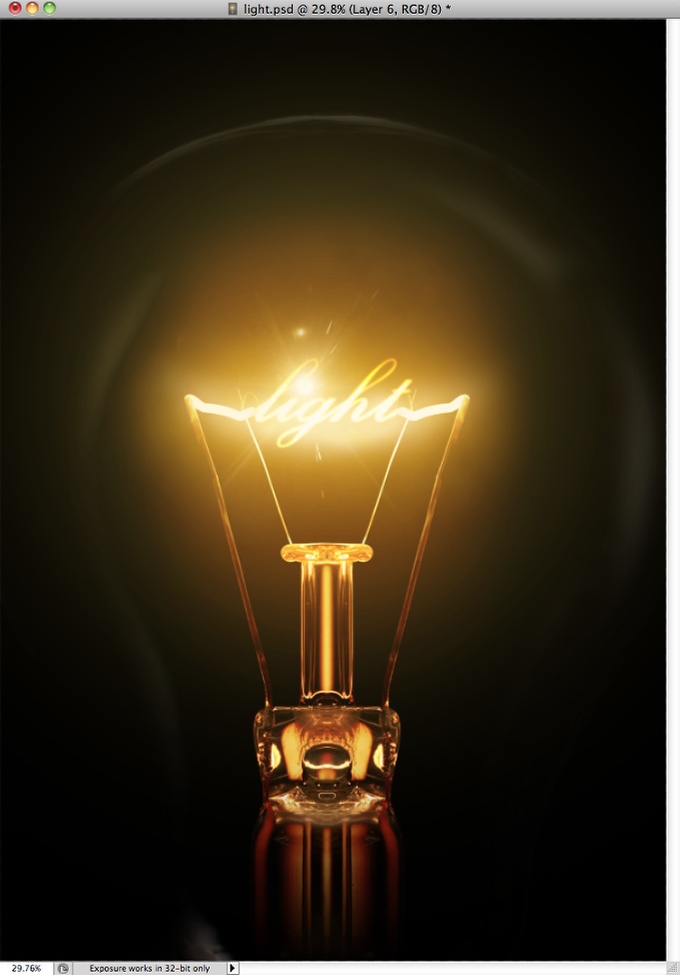 Abduzeedo blog is a wealth of amazing design resources for you to enjoy. Full of tutorials, inspiration and more, the main thing we love about Abduzeedo is the fact their tutorials offer an unique way to improve your skills. This Photoshop tutorial is a quick and easy way to do just that! Give this tutorial a go and check out more of their graphic design resources. As with the tutorials we've featured so far, you don't have to follow each step so religiously, we're all designers full of creative flare, why not try different images or colours?
Tutorial by: Abduzeedo
Text Light Effect in Photoshop Tutorial
Expert Adobe Photoshop Tutorials
This Adobe Photoshop tutorial is for all of you who are experts with the software, and shouldn't be followed if you're a beginner to the software! This tutorial is a great resource, which allows you to create an isometric pixel art vehicle – it's pretty cool to say the least! You'll end up with an illustration which you can show off to your friends and family! After you've completed the tutorial you could try designing a different object or try designing one to make a t-shirt design to submit to us!
Tutorial by: Tutsplus
A free Adobe Photoshop Isometic Pixel Art Tutorial
Now this is a Adobe Photoshop tutorial which allows you to create a kick ass photo montage illustration at the end of it. Following the Digital Arts steps, and downloading their resources for free, this tutorial shows you the tips and tricks which they used to create a photo montage inspired image.
Tutorial by: Digital Arts
A free Adobe Photoshop Advanced Collage Tutorial
Chris Spooner is a great resource which gives you the opportunity to improve your Adobe Photoshop skills and Adobe Illustrator skills. In this fantastic tutorial, Chris shares how he created this double exposed effect in Photoshop, which is actually quite easy to follow, even though you'll be creating a fantastic illustration at the end of it! So why not give it a go?
Tutorial by: Chris Spooner
Create a double exposure effect in Photoshop
We hope you've enjoyed today's Adobe Photoshop tutorials blog post, which you'll be able to learn from and develop your skills with. All of these resources have been linked back to their original source, so be sure to check out these amazing tutorials, which we've hand picked for you!
Remember to share this on your social media channels!
So thanks for visiting today, be sure to leave a comment below, as we would love to hear from you. Be sure to follow us on Twitter, Facebook and Tumblr, it will be great to see you on there. Thanks again, and have a great day!